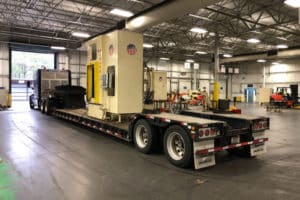 There are several variations of oversized loads that you may have to transport at some time in your life. Whether it be military, construction, or industrial equipment, they are all different than regular shipping. Oversized loads require specialized equipment which is also more costly. In some circumstances more permitting, pilots or escort cars are necessary for safe transport.
What Classifies As An Oversized Load?
Each state fluctuates on its limitations of interstate cargo by weight, length, width, and height. Typically, the limitations are 8.5 ft. wide, 8.5-13.5 ft. high, 53 ft. in length, and 46,000 pounds. Examples of oversized loads are Agricultural equipment (tractors or combines), Construction equipment (bulldozers, backhoes, dump trucks), and Prefabricated and Mobile homes.
What Are The Typical Shipping Rates?
Ideally shipping rates for an oversized load range from $2.30 per mile to $10.00 per mile, depending on the size and the company. Keep in mind that there will be other costs that will need to be paid in advance like permits and escort services. These can all vary from state to state and whether you ship at night, during a holiday, or weekend.
Factors To Keep In Mind For Shipping Your Oversized Load
As previously stated, things like permitting, day, and time may affect the cost of shipping your oversized load.
Here are some more specific things to take into consideration.
Escorts: These are essential in alerting the truck driver of road construction, accidents, or other motorists ahead. It would be more cost-effective to use the minimum required for your load.
Permits and Limitations: There are some states that won't allow oversized load shipping at night or on holidays. These restrictions may increase costs.
Contact Us (859) 824-4177 for more information or to get a quote!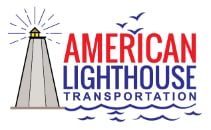 About American Lighthouse Transportation
American Lighthouse Transportation has been serving shippers with honesty and integrity throughout the United States, since 1998. You can depend on our experienced and knowledgeable management team, drivers, and support for all your shipping needs. We communicate effectively to make sure your shipment arrives safely, accurately, and on-time! You can count on us for personalized customer service, expert guidance, accurate anticipation of potential setbacks, and possible workarounds and solutions.
>> Learn More