If you have dealt with shipping heavy equipment, you are aware of just how cautious you need to be as you review and analyze the shipping options and expenses available to you. Every day, costs seem to rise, new strategies are formulated, and technology gets even more advanced. As a shipper, continuously reviewing your shipping methods is one of the best ways to increase the value of investments.
Helpful Tips To Avoid Additional Fees When Shipping Heavy Equipment…
#1: Work with companies that have experience hauling heavy equipment
Choosing a shipping partner that you can count on will make a difference in your overall shipping experience and its processes. Hiring a hauling expert may mean spending a little more money initially, but by the time the process is all said and done, you might be surprised at just how much you saved. Experienced haulers offer more knowledge as they have frequently shipped over-sized loads and because of this, they are able to get your load where it needs to be safely and in a timely manner. Renowned shipping companies, like American Lighthouse Transportation, take pride in offering the best shipping equipment on the market to accommodate all types of shipments. This saves our partners the extra cost, time, and hassle of having to hire shipping equipment from third parties to handle our loads. If your load requires special permits, our team of experts can acquire them for you and handle any necessary paperwork so we can get your load on the road. This will help minimize your shipping costs and keep you from dealing with inconveniences that come with unexpected damages, delays, and/or losses.
#2: Provide full disclosure to the shipping company you choose
Providing the hauling company with all the necessary load details allows them to accurately choose the proper shipping equipment to tackle the job. Can you imagine them arriving with a lowboy trailer when you needed a truck? That just delays your shipment. This is why shipping companies appreciate precision and completeness when you submit your load descriptions and shipping requirements. Prior to dispatching your heavy equipment for transport, be sure that you have accurately listed all necessary information in regard to the shipment types, dimensions, delivery requirements, pick-up and delivery locations, as well as any other important shipment details your hauler might need to know about. You won't be able to get an exact shipping cost until you are sure of the shipping equipment that will be needed for your load. A shipping company might offer the best rates for a particular piece of shipping equipment, but it might not for others. Be upfront and honest about your shipping needs and expectations from the beginning. If there are any special requirements for your load, be sure to tell the company's customer service the first time you reach out to them. The more details you are able to provide, the more accurate the bid you receive will be.
#3: Have your load ready to be shipped when it's time for it to be picked up 
When the shipping crew arrives for a pick-up or delivery, have everything ready. This is an easy way to avoid accruing extra fees– as this is the most common reason additional charges are received. If you do not have your load ready at the pickup location when the crew gets there or you aren't able to receive the load when it is being delivered, the hauling company might charge you fees for driver retention or reschedule your shipment all together. It is important that you have your load prepared prior to scheduling an appointment and ensure that the person who will be receiving the load is ready to accommodate it. Stay in touch with your hauling crew for regular updates on your load's state and shipping progress.
Contact Us (859) 824-4177 for more information or to get a quote!
—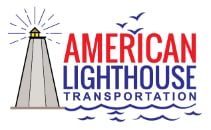 About American Lighthouse Transportation
American Lighthouse Transportation has been serving shippers with honesty and integrity throughout the United States, since 1998. You can depend on our experienced and knowledgeable management team, drivers, and support for all your shipping needs. We communicate effectively to make sure your shipment arrives safely, accurately, and on-time! You can count on us for personalized customer service, expert guidance, accurate anticipation of potential setbacks, and possible workarounds and solutions.