Planning is essential. You need to know the dimensions and weight of the equipment your plan to haul because those details determine other logistics such as the type of transporter and truck you will need. Know your project thoroughly. Nothing is worse than be unprepared and encountering a major roadblock that could waste your time and money. The following are 4 important ways that we plan a heavy hauling job…
Choose the Correct Trailer Type
It is very important to pick the right trailer for you. Heavy hauling is an important aspect of the trucking industry and requires very specific equipment, like heavy haul trailers, to safely transport large freight. Freight that is over-sized, overweight, too tall, too wide, or considered a super-load is ideal for heavy haul trailers. Permitted load sizes vary by state in addition to other legal considerations that drivers have to think about, which is why it's important to make sure you have the right trailer for the job.
Pickup and Drop-off Points
Make sure your pickup and drop-off sites are clearly documented. This is the most overlooked detail. Research your destination before you go on your way, especially if you are not familiar with the area.
Map Out The Best Route To Take
One of the keys to successful delivery is to know your route well. Before you go on your way the time you spend researching your route can advise you of toll roads, high traffic areas, and construction zones. The route plan can ensure that you make your scheduled drop-off on time.
Permits, Rules, and Regulations
You have to remember that states and counties have different laws and regulations when it comes to hauling over-sized equipment. So, make sure that you check your route and the states and counties you will travel to for your delivery. Make sure that you have all the necessary permits needed.
Contact Us (859) 824-4177 for more information or to get a quote!
—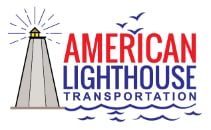 About American Lighthouse Transportation
American Lighthouse Transportation has been serving shippers with honesty and integrity throughout the United States, since 1998. You can depend on our experienced and knowledgeable management team, drivers, and support for all your shipping needs. We communicate effectively to make sure your shipment arrives safely, accurately, and on-time! You can count on us for personalized customer service, expert guidance, accurate anticipation of potential setbacks, and possible workarounds and solutions.
>> Learn More