Managing the transportation of heavy equipment or products with you own trucks quick becomes a a business within a business. It requires a significant amount of time, effort, and money. When you outsource your heavy hauling and logistics, management can put its focus on the most important parts of the business – mastering products, building sales relationships, and managing the business and processes. Transporting equipment or products can be left to the experts in the trucking industry. Outsourcing your heavy hauling could be a key to your success by helping with the following…
Liability
A company takes on considerable risk when employing an in-house, full-time trucking. The risk is ongoing and ever-changing year after year. Extensive regulations currently in place from state and federal governments must be followed and require compliance, otherwise, a business will face associated fines and penalties. Having your own trucks means handling carrier contracts, safety ratings, and insurance certificates. Outsourcing lets you do away with all of it, which will reduce your liabilities.
Cost
You won't have to hire specific hauling managers or worse yet… rely on an inexperience hauler to move you equipment or products. You can get your hauling on a contractual basis and it is much less expensive than hiring employees, investing in reliable trucks, securing parking spaces, and gasoline. Outsourcing will keep you from budgeting all these things. It will be the responsibility of the hauling service.
Customer Service
With outsourcing, experienced logistics professionals manage your shipments and receivables. Both you and your clients will benefit from the experience of a professional heavy hauler. Fast delivery and a high level efficient haul is something an in-house trucking manager usually struggles to achieve.
Focus
Flexibility to focus on other matters within your business. Outsourcing will give you more time. You can rest assured that a company with tons of experience is taking care of things, while you continue to cultivate your business. You will get regular updates and reports of the transportation process, allowing you to keep track of everything.
Questions To Ask When Outsourcing Your Heavy Hauling
Choosing a heavy hauler is an important decision. Asking the right questions can help you to make the best choice…
Make sure the company you choose is capable of transporting your specific equipment. Do they have the expertise to accommodate your needs?
Do their drivers have the proper CDL license and medical clearance certificates? Heavy hauling is dangerous. They need an understanding of securing and distributing loads.
If long-distance is involved to they have the understanding of rules and regulations of the states they will go through? You need to make sure your load will arrive at the location it is intended to go.
Contact Us (859) 824-4177 for more information or to get a quote!
—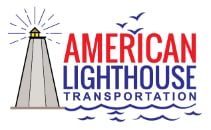 About American Lighthouse Transportation
American Lighthouse Transportation has been serving shippers with honesty and integrity throughout the United States, since 1998. You can depend on our experienced and knowledgeable management team, drivers, and support for all your shipping needs. We communicate effectively to make sure your shipment arrives safely, accurately, and on-time! You can count on us for personalized customer service, expert guidance, accurate anticipation of potential setbacks, and possible workarounds and solutions.
>> Learn More