Preparation of your heavy loads is just as important as obtaining all the required documentation. Preparing ensures the safety of the people transporting it. You are responsible for preparing your heavy equipment according to the standard of transport providers to keep employees safe. Failure to prepare heavy equipment compounds the risk of equipment being damaged or people injured. Taking precautions to avoid accidents is in your best interest and also the equipment shipping company. If an accident happens because of your negligence the insurance company will likely deny your claim.
Preparing Your Equipment
There are several steps to take when shipping your heavy equipment that will help make the process easier. It's not easy to move industrial machines, bulldozers, tractors, cranes, or farm equipment — mostly due to their incredible size and weight. Heavy equipment transporters are experts in their field and are equipped with advanced, heavy-duty equipment for the job. The following requirements minimize the risks involved in hauling your heavy equipment. The company you use may have additional specifications.
Checking your manufacturer's manual is the first step to getting your machinery ready. This manual may advise you to take certain measures, such as disconnecting batteries, emptying engine fluids, or securing loose parts.
Ensure all loose parts are secure
Obtain the proper permits. The FMCSA has specific guidelines for securing and transporting heavy equipment. Oversized and overweight loads will require special permits to be transported on the road.
Cover exposed parts of your equipment. Remember that your equipment will be probably hauled in the open air, and will therefore be exposed to the elements. Cover any parts that will be vulnerable to rain and wind.
Create enough room for the haulers to retrieve the equipment
If the job is to be done right, you must keep a close eye on the details. If you have done all the preparations the whole shipping process runs smoothly.
How to Choose The Best Heavy Equipment Shipping Company
7 Things to Look For When Choosing a Heavy-Hauling Service…
They have the capability and experience to haul your equipment
Compliance standards are met
Extensive safety measures are in place
They have the proper Insurance for the Job
They have clear pricing and Information
The Cost
They provide fast and reliable communication
Once you have narrowed down your list to a few top-class heavy equipment transport companies, only then should you compare their prices and choose the most affordable.
Contact Us (859) 824-4177 for more information or to get a quote!
—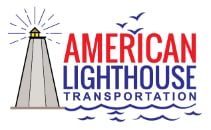 About American Lighthouse Transportation
American Lighthouse Transportation has been serving shippers with honesty and integrity throughout the United States, since 1998. You can depend on our experienced and knowledgeable management team, drivers, and support for all your shipping needs. We communicate effectively to make sure your shipment arrives safely, accurately, and on-time! You can count on us for personalized customer service, expert guidance, accurate anticipation of potential setbacks, and possible workarounds and solutions.
>> Learn More