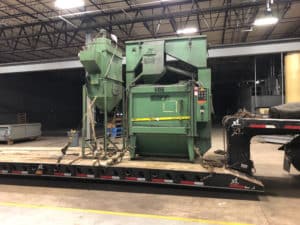 To transport heavy equipment safely, preparation is highly important. Poor loading or unloading is responsible for nearly 50% of heavy equipment transport injuries. If you have always used a certain professional shipping company and never had a reason to complain, you may not be aware of just how much risk is involved with transporting heavy equipment. Moving heavy equipment can be a hazardous activity if the right precautions are not taken. The following are some of the potential risks that may be dealt with when transporting heavy equipment.
Equipment's Physical Movement
Due to the size of heavy equipment, equipment operators have obstructed view and blind spots while backing. Dirty or broken windows may also block an operator's view of people or objects posing potential hazards. Those who need to use loading equipment such as cranes, forklift trucks, or pallet jacks will need enough space for the machinery and the cargo and a clear route to the trailer for safe loading. Not following the correct rate for the load you are carrying can cause potential damages. Not just damage to the equipment and trailers and to the equipment itself but also potential damage to roads and people and objects in the surrounding areas. Other risks associated with heavy equipment shipping. Ensure that all workers at ground level keep at a safe distance and understand where the machine is going at all times to avoid causing potential harm.
Running over feet
Trapping workers between machinery
Falling or overturning when navigating ramps
Catapult effect caused by falling booms
Accidents involving hazardous emissions, electrical shocks, and burns
Losing Shipments
Prudent risk management demands that the shipper maintain a detailed inventory of any shipment, which may include makes, models, serial numbers, and any other unique or identifying features, as all of these things can help facilitate loss recovery. Finally, it is important for anyone shipping or receiving goods to, immediately upon receipt of those goods, check the contents and ensure that nothing has been damaged. Failure to check goods upon receipt may void insurance coverage or delay any recoveries due. there are also risks associated with the consequences of losing shipments being unable to deliver payloads or receiving damaged goods and the costs associated with this. Most agencies will require insurance to handle these problems Sometimes it is particularly challenging to choose the right loading equipment, transportation mode, obtain the correct travel permits, and complete other tasks that are instrumental in minimizing the risk of accidents and ensuring secure shipping.
Warranties Are Effected by Moving Equipment
Always move the equipment or machine according to the manufacturer's specifications. Sometimes replacement parts are not covered under the warranty . Most manufacturers state that moves must be overseen by qualified personnel. Heavy equipment usually needs to be aligned, leveled, and transported. Ignoring those recommendations can lead to no coverage.
How To Minimize Heavy Equipment Shipping Risks
Extensive planning is the key to successfully eliminate many of the risks associated with heavy equipment transport. Safety becomes even more essential when you're handling heavy equipment and its materials so think of safety first. More things to think about when planning…
The budget will always be the headline of any planning.
Schedule your moving of heavy equipment at the best time.
Study and obtain information during the planning stage ensures that you're ready to handle any and all tasks forwarded to you.
Push for open communication during the whole process of moving heavy equipment to avoid any incidents.
Always remember to plan ahead to avoid any surprises that can cause you and your team to panic or hurry. Never leave things to chance.
Freight forwarders can offer you simplicity in an industry that does have so much variety and volatility. Rather than deal with all these "moving parts" yourself, hiring an experienced firm takes many of the aggravating administrative decisions out of your hands. While you'll still have full control over your shipments, you won't have to bother with the time-consuming task of vetting carriers, comparing prices, and negotiating services. You'll have one vendor, one point of contact, and unlimited flexibility. Companies that specialize in heavy equipment shipping are much more likely to know all the information before you do. Put your trust in an expert shipping company.
Contact Us (859) 824-4177 for more information or to get a quote!
—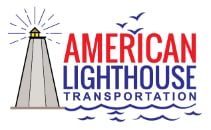 About American Lighthouse Transportation
American Lighthouse Transportation has been serving shippers with honesty and integrity throughout the United States, since 1998. You can depend on our experienced and knowledgeable management team, drivers, and support for all your shipping needs. We communicate effectively to make sure your shipment arrives safely, accurately, and on-time! You can count on us for personalized customer service, expert guidance, accurate anticipation of potential setbacks, and possible workarounds and solutions.
>> Learn More