Oversized load permits are required for non-divisible shipments that exceed the legal dimensional restrictions for the states, counties, and townships they traverse during transit. That said, these dimensional thresholds fluctuate greatly from one state, county, and town to the next. To get an oversized load or wide load permit, you will need to contact state agencies and fill out an application. The U.S. Department of Transportation has links to each state permitting office on its website. More than 30 states have automated permitting systems for single trip permits to make it easier to apply. A temporary permit is required if you are transporting an oversized load, super load, or any other load outside standard shipping dimensions. The licenses enable transportation despite exceeding regular weight and size constraints.
First, Determine The Routing
Determine the most efficient route for your freight. Moving oversized loads can be costly. There will be transport requirements for every state you will be traveling through. It is advisable to consult an expert who can arrange your shipment route. Consult with your transportation provider to determine the most efficient route as this will help avoid costly delays. Make sure all relevant licenses have been applied for and received before beginning to transport your shipment.
Second, Determine Which Permits You Will Need
Most state applications are online, but the information each state requires may differ. And, to complicate matters, most state systems do not talk to other states' systems, requiring a separate application for each state. In general, expect to include the following information, at a minimum, on your application: USDOT number, plate number, equipment/vehicle specs and details, dimensions of the vehicle and load (overall height, width, and length), empty weight, gross weight, axle weights, trip origin and destination, and planned route(s) of travel. Based on the route, you may even be required to get county-level oversized permits and township oversized permits in addition to state oversized permits. The charges for all permits may vary according to the county, township, and state in which you are transporting the freight and the weight/dimensions of the shipment.
Third, Obtain The Permits For Your Route
Once you know the route and type of permits required, you will need to procure those permits.
Permission for OD loads can be secured in one of two methods:
Obtain permits directly from the regulatory organizations.
Use a permit service to get permits.
In general, the maximum legal load width is 8.5 feet (102 inches), and the maximum height limit is also 102 inches. Legal length is typically 48 to 53 feet, and the maximum weight is about 46,000 pounds. As your cargo grows in size, transporting it from A to B becomes more challenging due to building restrictions, district review, bridge engineering, and pre-run studies required on chosen routes. It can take between two and six weeks to obtain OD permits.
Having The Proper Transportation Partner
The permitting process is complicated and can take many months to complete if it is a complicated move across multiple states. Because of this, many companies turn to compliance specialists to handle the permitting task — a partner who possesses the necessary experience, competencies, and knowledge may significantly simplify this procedure. A good partner can save you time and money as you likely don't have the time to call all the states involved in a process that can be complicated]. Also, shippers frequently overpay for OD freight because they are unaware of the critical knowledge a great partner has in this process.
Moving oversized and overweight loads requires special attention to detail and additional preparation. Adherence to permit regulations is just part of that process, but an important part that can result in large fines if not properly followed.
Contact Us (859) 824-4177 for more information or to get a quote!
—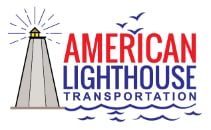 About American Lighthouse Transportation
American Lighthouse Transportation has been serving shippers with honesty and integrity throughout the United States, since 1998. You can depend on our experienced and knowledgeable management team, drivers, and support for all your shipping needs. We communicate effectively to make sure your shipment arrives safely, accurately, and on-time! You can count on us for personalized customer service, expert guidance, accurate anticipation of potential setbacks, and possible workarounds and solutions.
>> Learn More