Cranes are impressive machines that have been used since ancient times to lift heavy materials and construct tall buildings. If you're just jumping into hauling and construction, getting a firm grasp on the types of mobile cranes at your disposal is important. While some are so specialized that there's no mistaking what they do, selecting the right crane is the difference between costly mistakes and getting the job done on time and under budget. With cranes, moving, lifting, and lowering heavy loads is simplified. The following show you some different types of cranes.

All-Terrain Cranes
The all-terrain model combines the ability to travel at speed on public roads with the off-road capabilities of the rough-terrain crane. It is designed with the maneuverability of the RTC (Regional Transportation Commission) in mind and is generally able to lift in excess of 1,000 tons. All-terrain is designed to operate both on rough terrains and paved roads. These cranes are fitted with more wheels to ease movements and add stability. All-Terrain cranes are transported using RGN (removable gooseneck) trailers, extended trailers, and drop deck trailers, among others depending on their size.

Crawler Cranes
Crawler cranes are designed for heavy load transportation in construction sites. This crane has no wheels and uses a crawler instead. The fitted rubber tracks give it a perfect grip when loaded. Crawlers are able to handle very heavy loads, are mobile, and require minimal setup. Additionally, they are so solid, they have no need for outriggers. The crawler tracks also make it easy to use on unprepared job sites where the ground may be soft. Their wide base helps to distribute the weight across a greater area, preventing the crane from sinking in the middle of a lift. The big drawback is that they're difficult and expensive to move from one job site to the next. Often times the crawler crane needs to be dismantled for shipping.

Truck-Mounted Cranes
This type of crane is mounted on trucks making them easy to move around. Truck-mounted mobile cranes offer a variety of features and two lifting capacities ideally suited for service truck applications. They can save a lot of time in their ability to perform the lift and move the load, but they are designed to lift only about 10 to 20 tons. That capacity is of course lower with the boom fully extended. When on the jobsite, the cranes are fitted with outriggers to give them stability while in use.

Telescopic Cranes
Unlike truck-mounted cranes, telescopic cranes are equipped with a large boom that is fitted with several hydraulic cylinders. These function a bit like a forklift mounted on the end of a telescopic boom. Many newer models have a boom capable of rotating 360 degrees, making them even more indispensable. These are particularly useful for moving heavy pallets or putting frame trusses on new buildings. Common trailers for telescopic crane shipping include lowboys, removable gooseneck, and step decks.

Floating Cranes
Floating cranes are used for constructing ports and oil rigs. However, they can also be used to offload difficult loads from ships or even in salvaging sunken ships. In them, the crane is mounted onto a pontoon or a specialized crane barge.

Tower Cranes
These are powerful lifting machines found at a skyscraper's construction site. This is a very specialized crane with very narrow use cases. Sometimes called a "sky crane," it is a helicopter outfitted to lift and transport heavy loads in areas that more traditional cranes cannot access. They're frequently used for moving loads onto high-rises, in military projects, or in disaster relief areas. Unlike other cranes, tower cranes are built alongside the building to ensure that heavy loads are smooth.
Hauling Heavy Loads Like Cranes Is Not A Walk In The Park
Even though cranes are used to lift heavy loads, they also are required to be moved from one construction site to the other. Here are detalls to help you understand everything about the details of your project.
Research Your Pick-Up And Drop-Off Locations:  Depending on the type of equipment necessary for the project, selecting the correct transportation equipment is imperative.
Plan Your Route With Backup Options: Before you begin the process, there should already be a designated route in place so that the delivery is successful. Intricate mapping is extremely important, which means areas of high traffic, road tolls, and areas under construction should be researched before setting off. No matter what your first option may be, there should always be a few backup plans in place as surprises and circumstances beyond your control can occur.
Research Required Permits And Regulations: Depending on the size and weight of the cargo or equipment being transported, there might be specific types of permits that are mandated. Following these rules will ensure that travel is as efficient as possible, delivery times are met, and unexpected costs are reduced.
Choose An Experienced Company: Last but certainly not least, selecting the right company to move your larger freight and heavy equipment is the most important component to ensuring a move that is successful.
Each crane is designed differently, and they all have different lifting power. Be sure to evaluate the available options with consideration of the weight capacity you wish to lift.
Contact Us (859) 824-4177 for more information or to get a quote!
—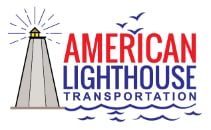 About American Lighthouse Transportation
American Lighthouse Transportation has been serving shippers with honesty and integrity throughout the United States since 1998. You can depend on our experienced and knowledgeable management team, drivers, and support for all your shipping needs. We communicate effectively to make sure your shipment arrives safely, accurately, and on-time! You can count on us for personalized customer service, expert guidance, accurate anticipation of potential setbacks, and possible workarounds and solutions.