Chances are great you're going to need a lot of help to transport a heavy haul. It's just so complicated, time consuming, and potentially dangerous to try to do it yourself internally. What's more – and possibly most importantly – doing it yourself is a recipe for mistakes, delays, and extra costs due to poor planning (and probably missing a special permit or two). The following are 3 times you should definitely call a heavy hauler…
Moving Your Business
Moving specialized heavy equipment takes experts with the right tools and vehicles to ensure the job is done correctly and safely. A machinery mover can also stage and store your equipment during the transition. If there is a lot to move, and especially if you are moving a distance, these services can prove to be quite useful. they will have the correct rigging equipment as well as the experience to ensure your machinery makes it intact to the new location.
Replacing Your Heavy Machinery
If your organization's operations include heavy equipment, you may be faced with the need to move it at some point in time. The move may be within your facility, bringing in new equipment to replace the old and getting rid of the old. At some point, every business must replace equipment so they are working with the most updated machines to enhance productivity and quality. Swapping out this heavy machinery requires the necessary equipment and skills. A heavy hauling service can help take out the old equipment and place the new. Or maybe you just want to get rid of old equipment that has become obsolete or you have sold the machine to someone. Whatever the reason heavy hauling services can assist you in getting rid of equipment.
Reorganization of Heavy Machinery in Your Facility
When you are moving heavy equipment around, you will need proper rigging equipment as well as experienced workers to ensure everyone is safe while getting the job completed. You may be tempted to have your employees do the moving without the proper equipment but think twice about this because of the risk of injury. Whether you are moving equipment to improve productivity or the equipment needs to be moved somewhere else in the facility professional heavy hauling services can assist you in the task.
Contact Us (859) 824-4177 for more information or to get a quote!
—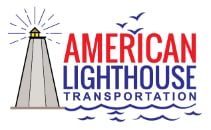 About American Lighthouse Transportation
American Lighthouse Transportation has been serving shippers with honesty and integrity throughout the United States, since 1998. You can depend on our experienced and knowledgeable management team, drivers, and support for all your shipping needs. We communicate effectively to make sure your shipment arrives safely, accurately, and on-time! You can count on us for personalized customer service, expert guidance, accurate anticipation of potential setbacks, and possible workarounds and solutions.
>> Learn More